JESSICA TICCHIO
3D ART DIRECTOR & CREATOR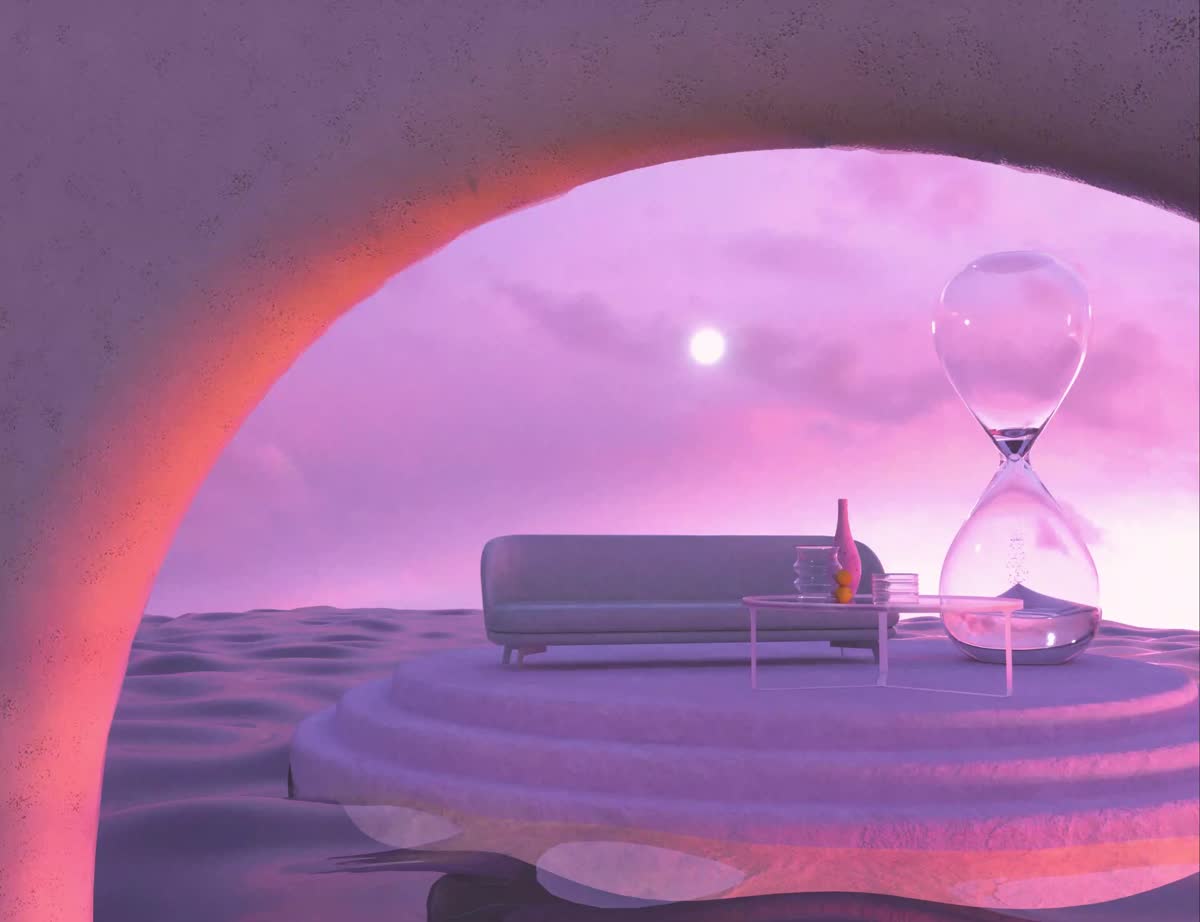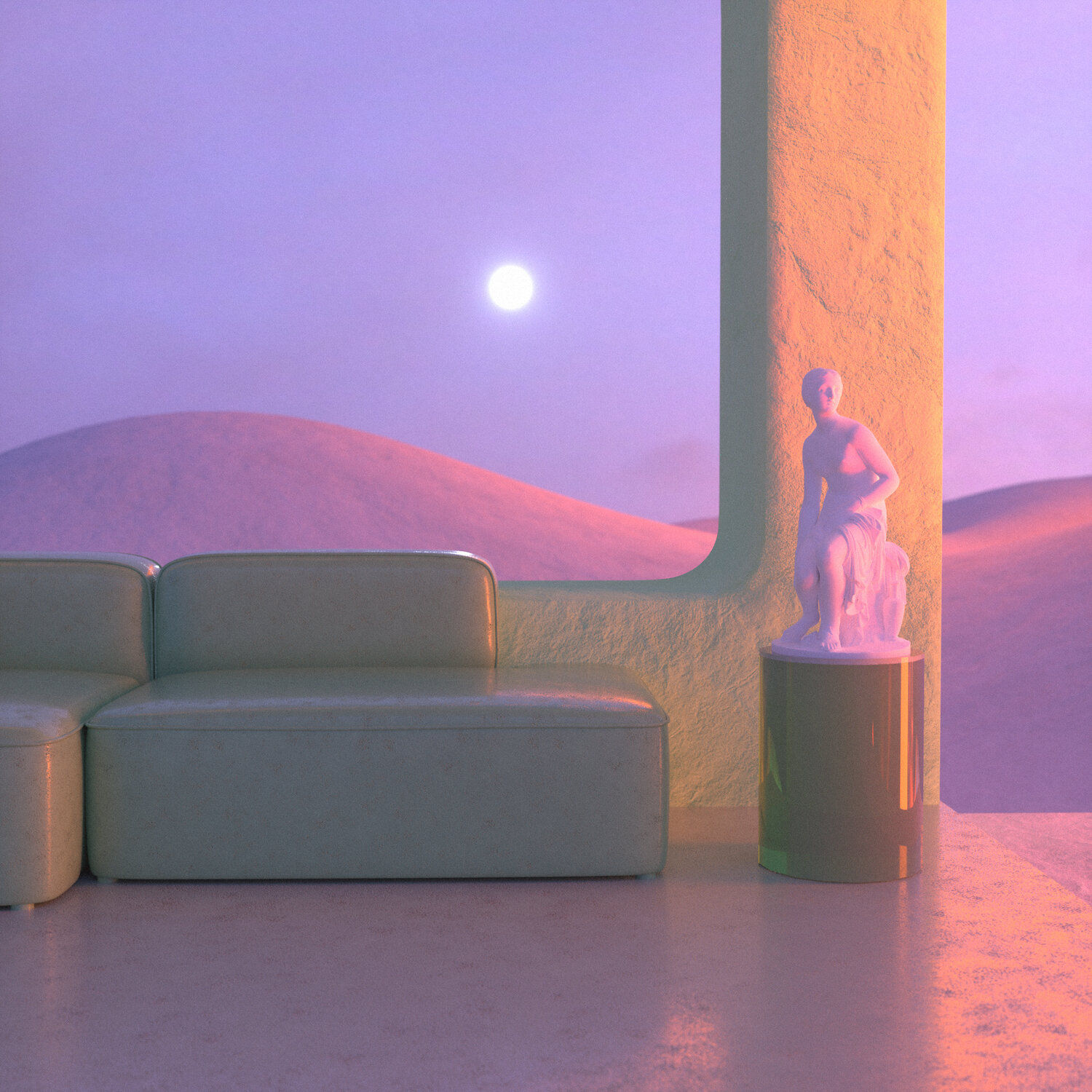 Inspired by minimalism, surrealism and ubiquitous sculptural forms, Jessica reimagines the world through a contemporary art lens. Her work aims to evoke peace & calm, whilst bending the concept of reality as we know it; playing with the line between the real and surreal.
What's your work process like? Does the formula mimic how you approach the rest of your life?

I work on my art every day, making progress on projects gradually and refining over days, weeks and months. I'm completely anti spending whole days in front of a computer. If I can do a part of my work via my phone too, I'm 100% doing it outside (basically all of my art writing & emails are written using voice dictation while walking around the park or lying in the sun like a lizard girl). I also find it hard to start any of my art work until I've gone for my morning walk, preferably out in nature. I'm still not sure if this makes me more productive or less efficient, but it definitely makes me happy :~)


What's going through your mind while you work, are you consciously checking in with the concept or do you kind of get lost in the process?

I always start with a rough idea of what I want to make, but also always get absolutely lost in the process. It's like I'm in a trance, I love it. I'm a nerd when it comes to planning and scheduling things in life in general, so I find it really nice not knowing where I'm going to end up.


Your colour palettes are so soft, nostalgic, romantic. Is there a meaning or feeling behind this?

My art practice has always been something I do for myself — a nice way to relax and spend my time, like mindfulness and meditation. For my audience — I would never want my art to feel like hard work to view or engage with. I want to evoke that instant pleasure you feel when you experience the light and dreamy. A subconscious escape, like picturing heaven.


There's a dreamlike state to your work and I know the word has been used to describe you before, do you agree with the parallels of dream state?

I'm alllllllllll about visualising the subconscious and the dream state. I love the surrealism of Dali, the optical illusions of Escher, any weird art house films with multiple realities or confusing timelines, I even love reading about things I don't even really understand like black holes, parallel universes and the fourth dimension?? What they all have in common is they're distorting reality as we know it and that's what I find so fascinating. That's exactly the space where I want my art to exist.


Is there a constant theme you're always trying to communicate through your work, a philosophy?

The centre of my art practice is a state of mind – making space for calm when my life might be in chaos (a lot of the time). I focus my subject matter around the elements of the real world I find most beautiful and comforting — sunlight, blue skies, soft breezes, sunsets. Even though my artworks feels dreamlike, they're all grounded in reality. I want my art to be a reminder to appreciate simple pleasures, slow living and this natural beauty of life.


Do you think arts matter, tell me why

We need art to soften the harshness of reality. Artistic interpretations of life can help others see the beauty they may not have noticed before 0:)


If you weren't doing art for a living, what would you be doing?

Designing runways/sets for high fashion shows. Or a florist! Ok wait, they're both basically art forms, but if I couldn't be a creative, I think I'd just be lost!!


If the studio is your classroom, what has your art taught you about life or yourself?

My art has taught me to take in everything. If it inspires me in any way, shape or form, I'll either take a photo, draw a picture or journal. Journaling is a new one, but writing things down on good days really does get me through the bad ones. Memories fade, but you can still do things to make the best times feel eternal.


What's your next project, what's inspiring it?

Ok so, the working title is "Eurovision" (taken, I know) but it's a series inspired by the moments across my 2022 Europe trip I basically want to immortalise. It was a euro summer fantasy in my motherland and I felt completely content in every way. I want to capture that feeling forever.


If you could tell someone who didn't give a fuck about art to go and view one body of work (throughout time), what would that be?

I'd say do shrooms and visit a James Turrell's installation. Then they'd surely get it :')


Can you make me something that distills your meaning in life, it can be a drawing, words, image, song.

"simple pleasures"
newsletter

email ︎︎︎
KCP Collective respectfully acknowledges the Traditional Owners of Country throughout Australia and recognises their continuing connection to land, waters, and culture. We pay our respects to their Elders past, present and emerging. Always was, always will be.