LYNN MATHUTHU
MODEL & PODCASTER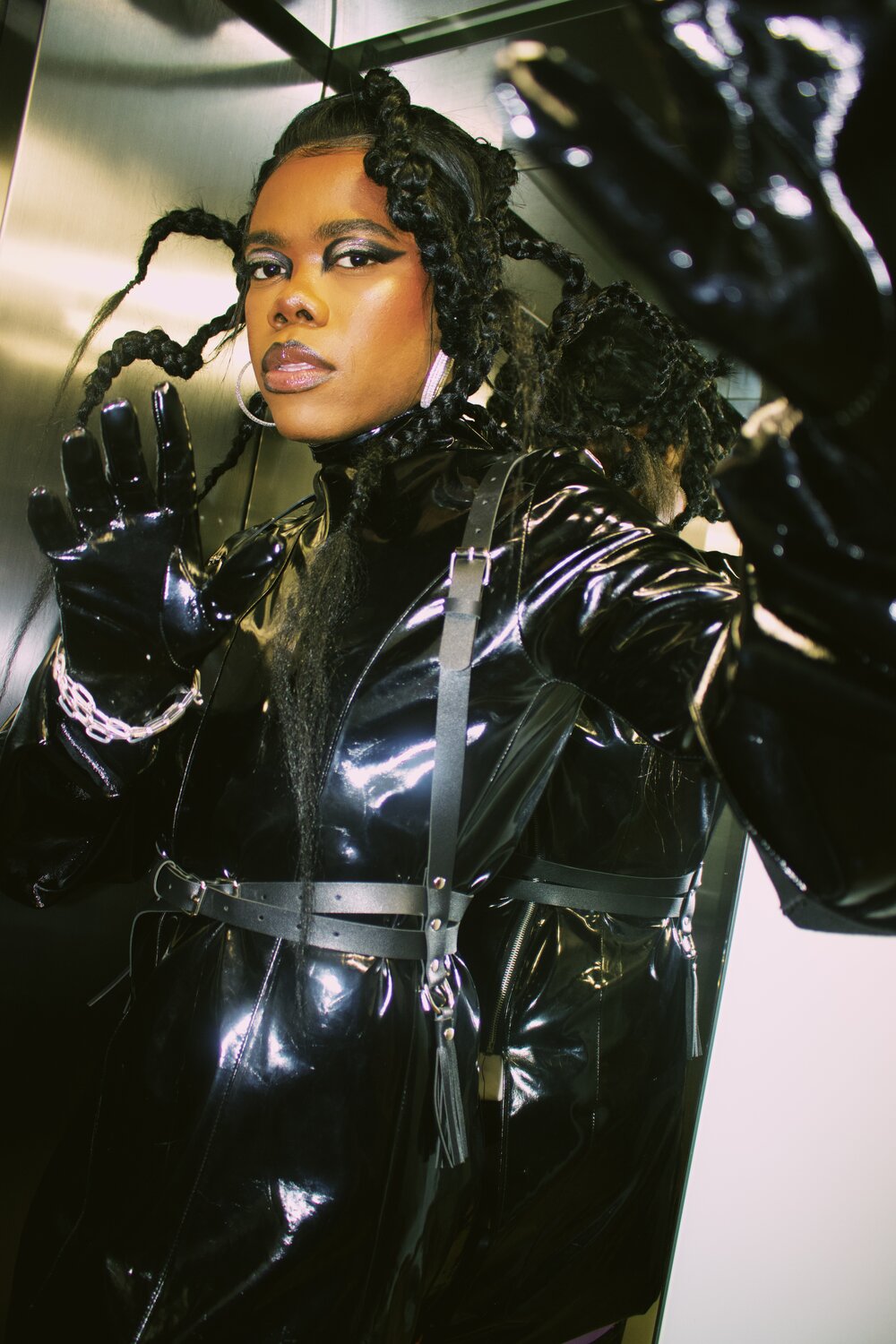 Lynn is an open book, reminding you of when and why you fell in love with fashion in the first place. When you work in the industry for long enough, everything feels like business and it's easy to forget that its origin was to celebrate creativity, forged from love & passion and an innate desire to wear our hearts on our sleeves, literally. Listening to Lynn reminds me how special fashion is, how fun and deep and profound it truly is. What it communicates, what we declare through it, what we fight for with it, what power it really has. It's emotional, vulnerable, psychological.

Lynns unwavering excitement and celebration of fashion is infectious, every day choosing to remain curious and open to its evolution, traits you realize the older you get are hard fought for in a world where cynicism is almost an inevitable landing point after being immersed in the fashion world for so long. A continuous bright eyed bushy tailed love for fashion is the result of tenacious passion, not naive participation.

Lynn embodies the original definition of an influencer, in its purest form. He inspires, he paves, he prompts, he influences.



What is your current state of mind?

I write my responses in transit at gate 264 in the Incheon Airport in South Korea, so I imagine my current state of mind is slightly more melodramatic & reflective than usual; however, grateful nonetheless. Firstly, I'm torn between two places. One half laments the end of my travels while the other tries to forcefully reminisce on the experiences I had. In the last two months, I experienced what life is like outside the constraints of work and a mundane routine. Abandoning this sensibility & returning to 'normalcy' is going to be an adjustment. However, I look forward to seeing my friends and anticipate living a less nomadic lifestyle.


What's a style sizzle?

I was traipsing through the 3rd Arrondissement near Le Marais, which was a lively enclave inundated with consignment stores and op shops, when I bought my black and lime boxing shorts. I had no intention of styling them in a particularly interesting manner as I sought to wear them then & there because my legs couldn't withstand the Parisian heat. However, that evening, as the weather had cooled significantly, I was ruffling through my luggage, frantically deciding what to adorn myself with for dinner. I put on my Dion Lee eyelet pants, layered the boxing shorts on top, and was instantly gratified. Paired with a black cross tie top with an exposed back, a 2 euro "Berlin" hat I bought at a flea market, some chunky orange flip-flops, speed dealer sunnies, and my Chopova Lowena necklace. I thought that was a close-style sizzle. I seem to recall some local Parisians being fond of it also as they weren't shy with compliments.


What's a style fizzle

Ever since I found my personal style, I've been actively conscious of avoiding style fizzles. However, I seem to recall an early teen version of myself wearing boat shoes, khaki chinos, and a Zara floral printed shirt out to lunch with some friends. I still recoil & cringe at the thought.


Who are your style/fashion heroes and why?

I have recently discovered through US Vogue's YouTube series two fashion collectors, Michelle Ellie ( comme de garçon collector ) and Andrew Fury ( Galliano at Dior collector ). I was entirely enchanted watching them ruffle through hundreds of pieces from Rei Kawakubo and John Galliano's tenure at their prospective brands. To me, fashion & clothing have always been an art form so seeing them collect unique pieces over the years is so fascinating. I also have previously declared my love for Kristen McMenamy. She is a timeless muse of mine, and her dress sense is inexplicably tied to her personality. I try and emulate that through my own dressing. I also thoroughly enjoyed what Patricia Fields did with the character of Carrie Bradshaw in the series sex and the city. Her ability to match a quirky accessory such as the Secretary horse head bag as seen in one of the earlier seasons, or the use of a belt as a mid-torso accessory fascinates me. It shows the playful side of fashion & how creative you can make it if you're unafraid of judgment.


Describe your sartorial style vs your life-style

My Sartorial style mainly consists of op-shop oversized suits layered with oversized shirts, in a Mary Kate & Ashley Olsen off-duty kind of way. Whereas my life-style is dependent on my mood and the event. I've recently become a skirt lover ranging from a Jagged Japanese denim B-R-B skirt to an almost nun-like length Ninamounah skirt that caresses my ankles. Pairing these with an interesting shirt or a bodysuit always gratifies me. I would also say I'm less likely to accessories in my sartorial style, simple but chic, whereas in my lifestyle, I'm unafraid to add furry legwarmers, a balaclava, oversized sunnies, or a printed headscarf!


Describe each of your looks and your emotional state while putting them together

I could do this for hours!

I've already described the first look, which is the layered boxing shorts over the eyelet pants; however, I omitted to include my emotional state while putting it together. I wanted to go for something comfortable and chic that would turn heads, but for the right reasons; it could be the Aquarius in me, but I always think if at least one person isn't looking, was it a look?

The second look I wore to Versailles, one of my favourite places purely for my fascination with Marie Antoinette. I'm wearing my Ninamounah skirt, my travel companions shirt, and some Margiela tabi loafers, which cannot be seen in the image. Putting together the look was quite simple; I was emulating Marie Antoinette's court if she existed in 2022, with a touch of royal modesty apart from the two slits in the side of the skirt.

The third look I wore to the National Gallery outside Trafalgar square. The look consists of a thrifted poplin blue collar short, some APC ribbon shorts layered over high-waisted blue jeans, orange socks, and some Ninamounah shoes. I was going to the gallery, so I wanted to emulate a sort of art curator who, in turn, knew nothing about the art but still managed to maintain the illusion.

The fourth look I wore to Portobello Markets in Notting Hill. The look consists of mostly thrifted pieces apart from the Stand Studio tote bag and the shoes. I do not remember my emotional state with this one; I think I just wanted to go for something simple and chic!

The fifth look I remember quite vividly. The day prior, I had my heart broken in the Prada store on Old Bond St when I asked If I could try on some kitten mules; however, I have size 43 feet, and the highest size they went up to was 41. I left the boutique with my tail between my legs. However, I was awfully inspired by the sales associate's uniform. That evening I had dinner plans at a local restaurant, so my look emulated a Prada store employee off duty. The same poplin collard shirt layered with my black string top, my wrap skirt, which I made asymmetrical, orange socks, and my tabi loafers. It was the only thing that could console me from the devastating occurrence of what I now call shoe-gate.

The sixth look was quite simple; I was on the way to watch Les Miserable at the Sondheim theatre (again). I wanted to emulate what I thought a young fashionable aristocrat would wear. With my very formal white collard shirt layered with a Garbage-TV Tee, the same Dion Lee pants layered with my wrap skirt, and some Gucci clogs. I love layering, it makes everything more interesting.


What do you consider the most overrated virtue and why?

The most overrated virtue is the inability to find humor in everything; it's a deeply serious world with deeply serious problems. There's nothing wrong with being solemn, but a solemn state is likely to bury you if you can't find room for laughter.


What is your motto?

My motto stems from my spontaneity and also my ubiquitous love for Lana Del Rey - 'Live fast, be wild and have fun.' Most of my decisions during my European escapades were formulated with this at the helm, and for that, I had a marvelous time!
LYNN'S PHOTO DIARY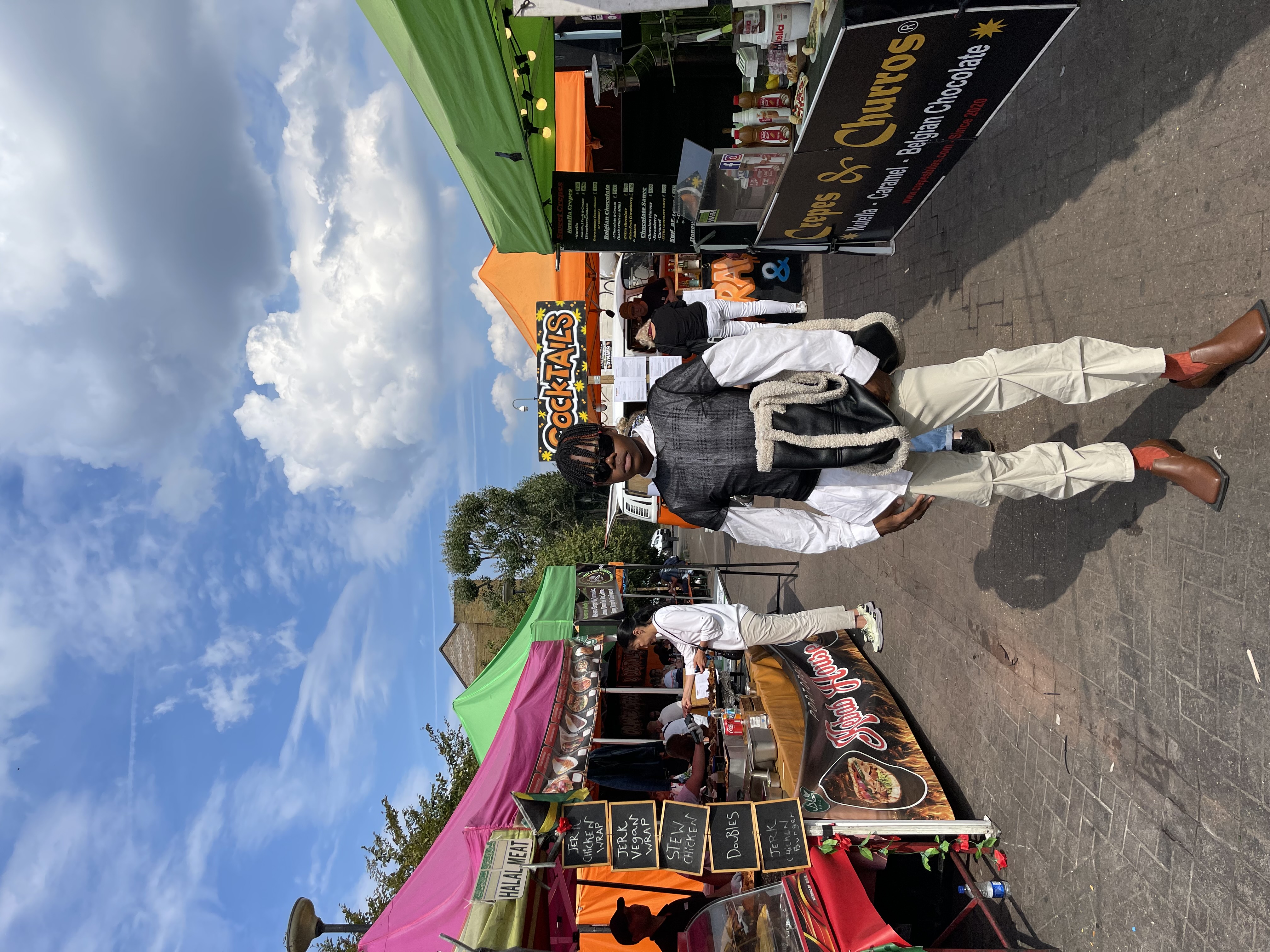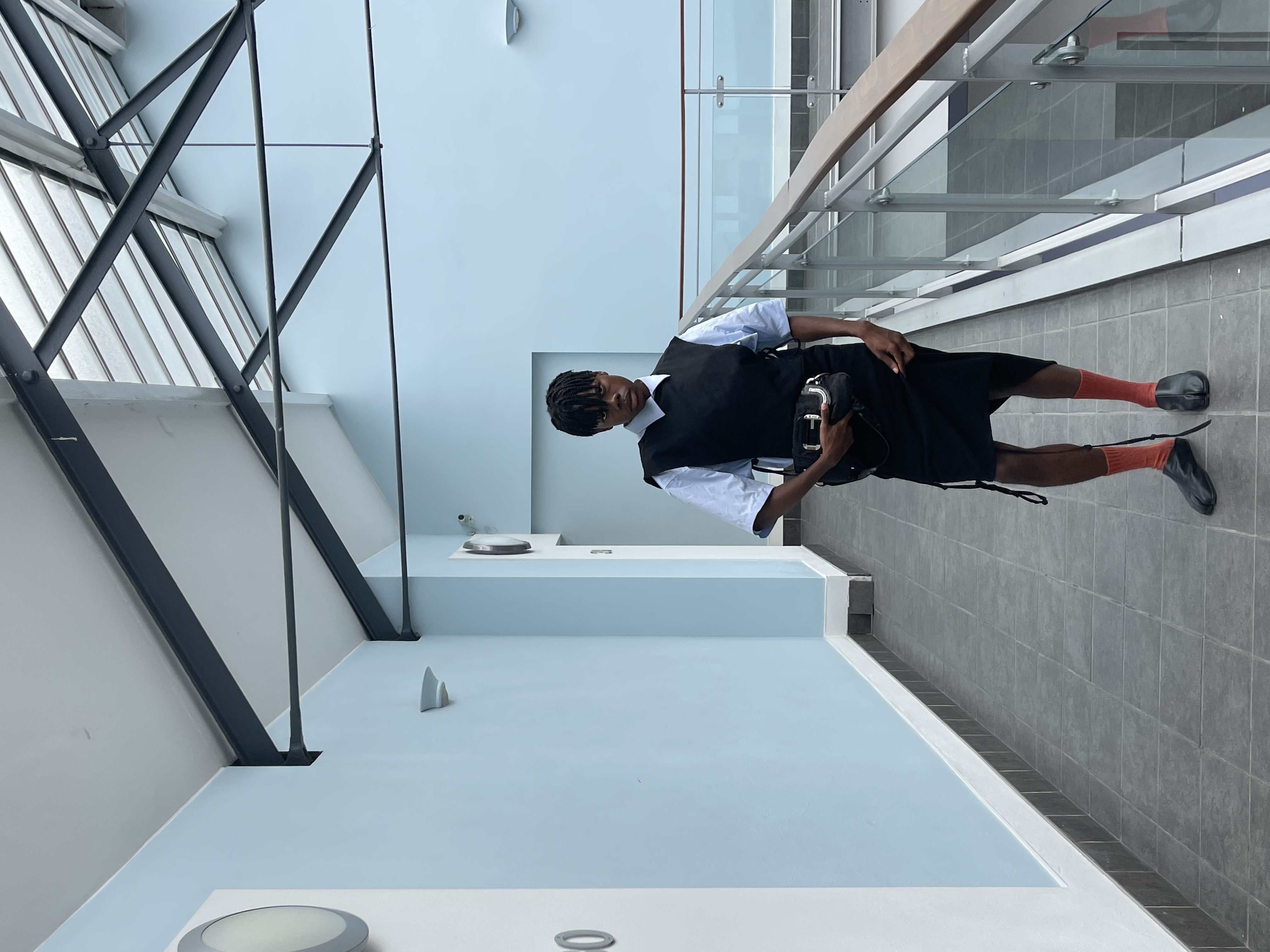 newsletter

email ︎︎︎
KCP Collective respectfully acknowledges the Traditional Owners of Country throughout Australia and recognises their continuing connection to land, waters, and culture. We pay our respects to their Elders past, present and emerging. Always was, always will be.