Design has always been Phoebe Pendergasts chosen mode of communication.
Her collections relay stories of love, heartbreak, vulnerability & the softness of the human experience.

Making waves in 2019 when she boldly dropped in on the fashion scene with an ethereal, otherworldly body of work, and again when her SS22 collection went down runway, made entirely from up-cycled and deadstock materials.

Her upcoming collection explores the concept of dualities; multiple realities coexisting and how the true dichotomies of a character are rarely portrayed in culture. The collection captures juxtaposed emotions and embodies an energy that comes to life, once again Phoebe Pendergast has shown us how much can be communicated through dressing.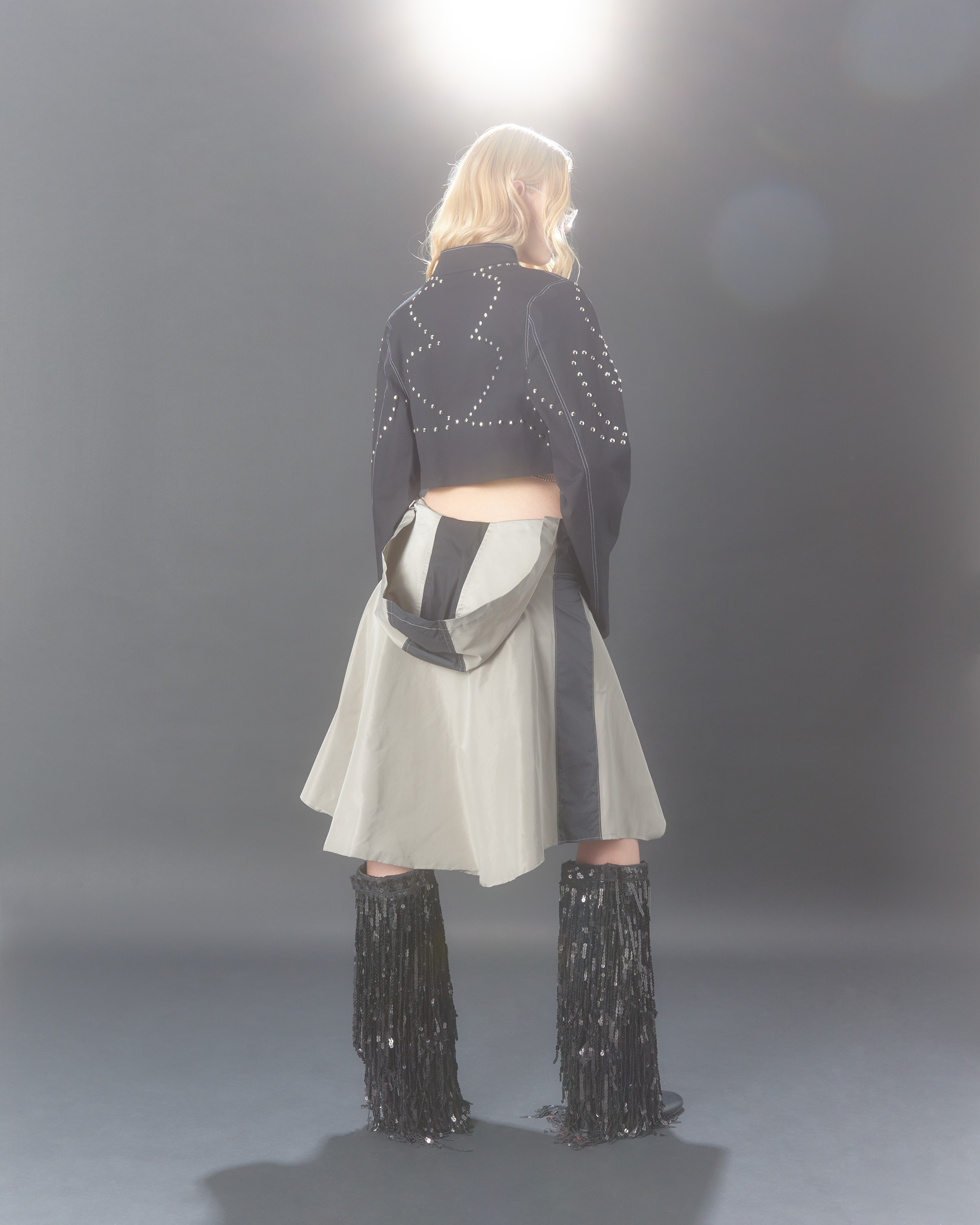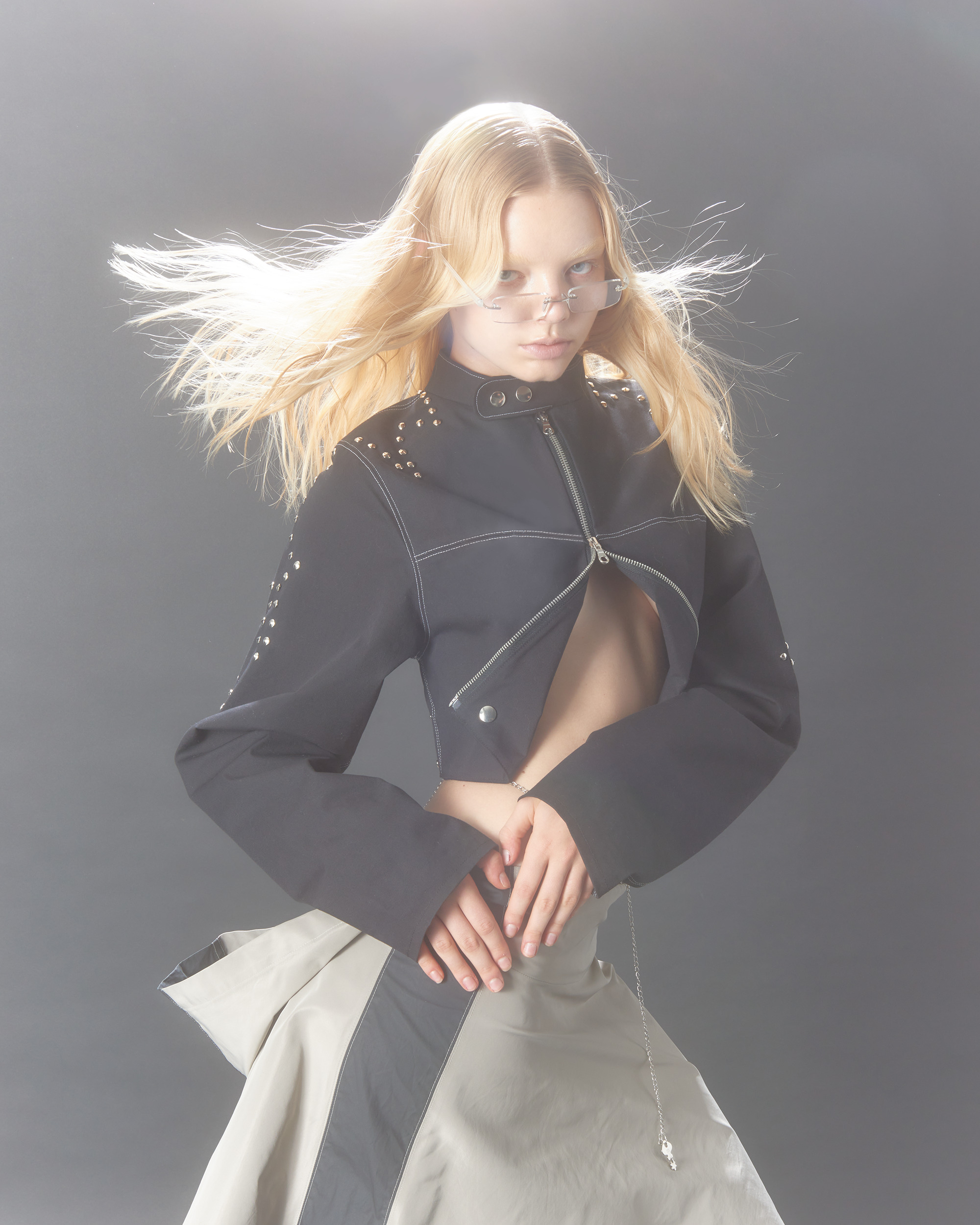 "Throughout the design process, I was thinking about the type of character I wanted to create, and how the clothing could transform the wearer or allow them to step inside of a fantasy.

I am particularly interested in dualities, so I imagined a character who can be both romantic and vengeful, cute and vulgar, gentle and destructive.

I think fashion can sometimes box women into a one-dimensional stereotype; either they play the role of the feminine 'girly girl', the chic 'effortless' woman or take the opposite approach and dress in oversized men's clothing.

I want to create clothing that allows the wearer to express many different sides of their self at once. I believe you can be sexy and tough and ethereal all at once, so the clothing should be able to accommodate to this kind of multi-faceted disposition.

I envision this collection as a wardrobe fit for a pixie warrior; a seemingly delicate, mystical creature, but there's a brutal, dangerous side of her shining through as well."