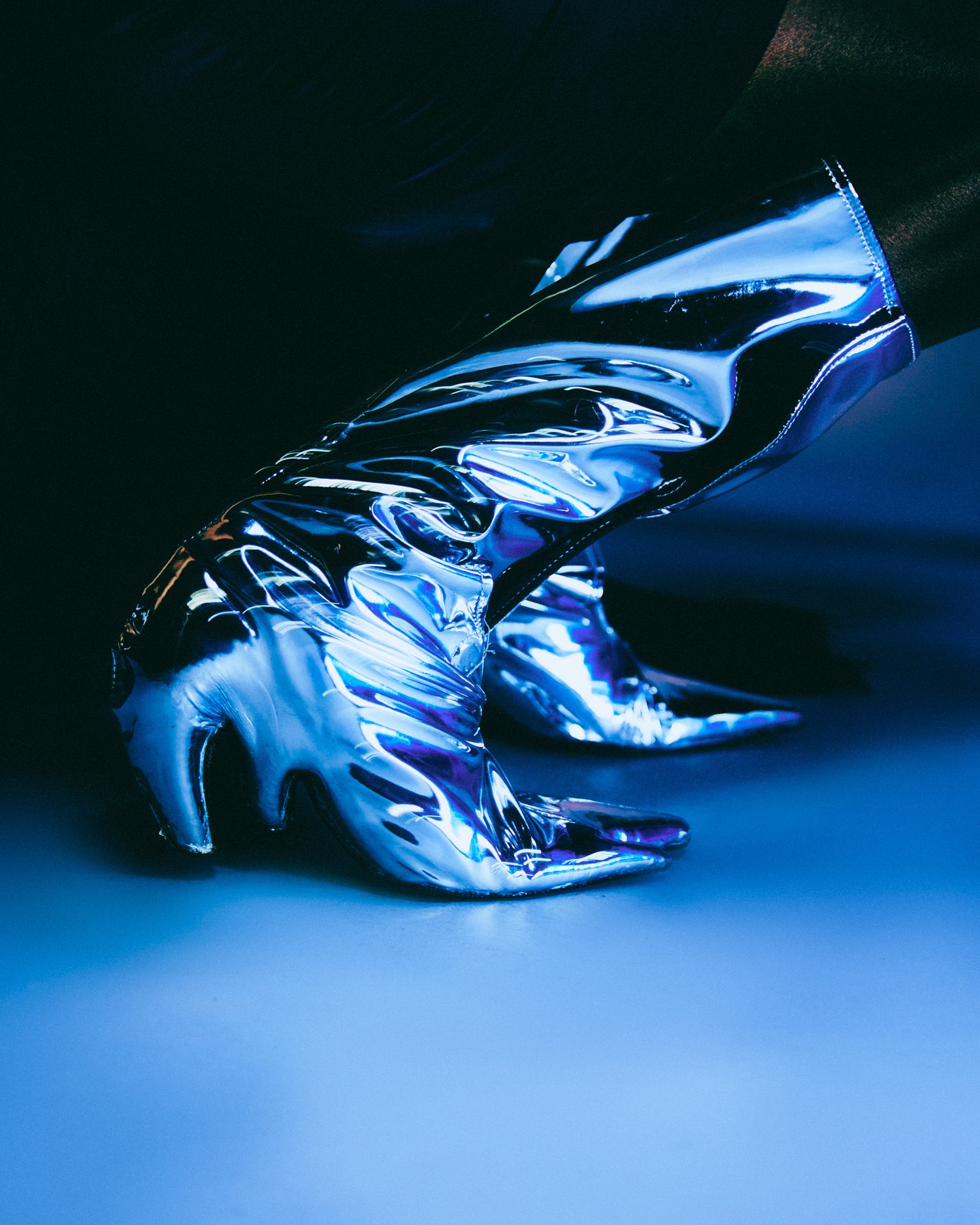 Sydney based Speed's Alvi Chung is the real deal. Helming a brand whose M.O. is a passionate exploration into the darkest corners of the creative mind, pushing the boundaries as it likes, it therefore extrapolates that the mindforce behind the brand operates in the same way; constantly pushing, seeking, breaking.

Korean Australian, Alvi was inspired by her cultural awakening, diversity and memories of exploration. Cognizant of fashion's impact on our earth, as a student she consumed herself with learning about alternative methods and sustainable practices, now 10 years later her passion and drive for a kinder way in fashion is stronger than ever.

Through Speed, Alvi encourages experimentation with progressive & contemporary tailoring techniques. She holds a strong commitment to sustainability and creating romantic transitional wear for the working people. Contrary to its name, everything Speed creates is created slowly with the brand operating under the guidelines of circularity, prioritizing longevity, renewal, recycling & regeneration.



Speed debuted in 2020, and has made waves since. With a rapidly growing following, Speed was immediately picked up by luxury department store Harrolds and is now showing globally for the first time. Worn and loved by celebrities Kid Laroi, Big Zuu, Jillian Nguyen, Blessed Tunes and more, Speed resonates.

Each season Speed explores new fabrics that come from waste, including hemp, cactus leather and GOTs Cotton. When a season comes to its end Speed collects all discarded byproducts from the collection and reutilises or sends them away for regeneration & re-use. Remnants have also been used to collaborate with Jordan Gogos for the 2022 Australian Fashion Week Runway show, where the piece was acquired by the National Gallery of Australia for the permanent collection.

Speed's upcoming collection which will be shown at Fashion Week '23 and will feature new innovative sustainable fabrics, get ready to see what she can do with Cactus Leather and Pre Consumer Waste Regenerated Denim.
newsletter

email ︎︎︎
KCP Collective respectfully acknowledges the Traditional Owners of Country throughout Australia and recognises their continuing connection to land, waters, and culture. We pay our respects to their Elders past, present and emerging. Always was, always will be.